How Does a CDI-based Cluster Work?
Composable disaggregated infrastructure leverages high-speed interconnects, like PCIe 4.0, to disassociate individual components into larger resource pools. These CPU, GPU, storage, and memory pools allow you to configure bare metal components into any server configuration needed, all at the software layer. As long as all resources are within the same cluster, their physical location within a node becomes irrelevant.
With this approach, organizations can properly support a diverse set of workloads on a single cluster. In multi-tenant environments, they can ensure maximum utilization of resources instead of letting GPUs or memory go underutilized in a node that is overprovisioned for the job at hand.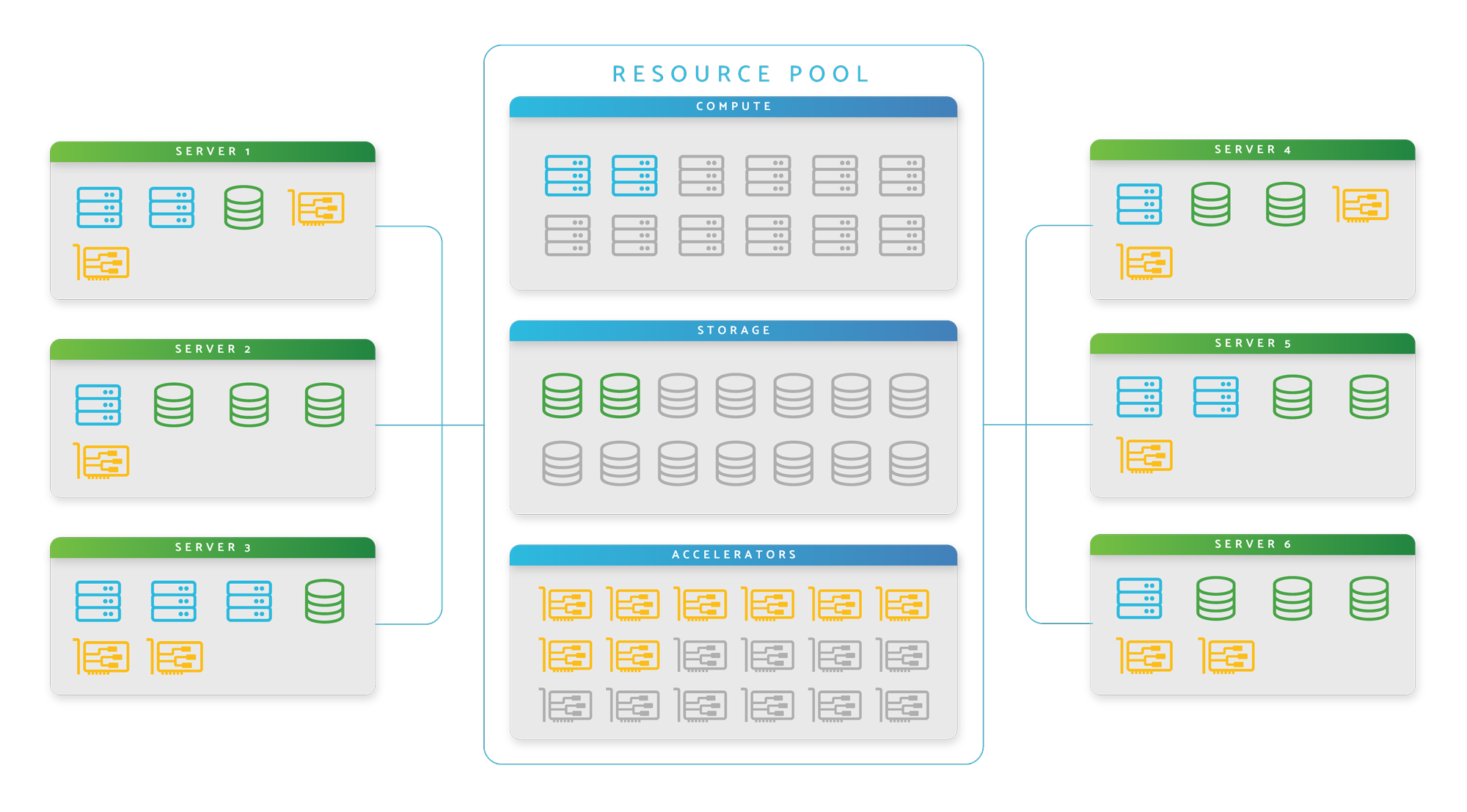 With a CDI-based approach, you could expand your small CPU-only cluster with GPU expansion chassis (think JBOD, but for PCIe devices). By doing this, you are growing the cluster you already own, instead of starting from scratch, which makes for much better ROI.
Now, not only is your computing environment more flexible and scalable, but so is your procurement and IT planning process.