Preparing for 5G: How 5G affects Infrastructure from the Edge to the Data Center
By Justin Fittro, Engineer, Silicon Mechanics
July 21, 2021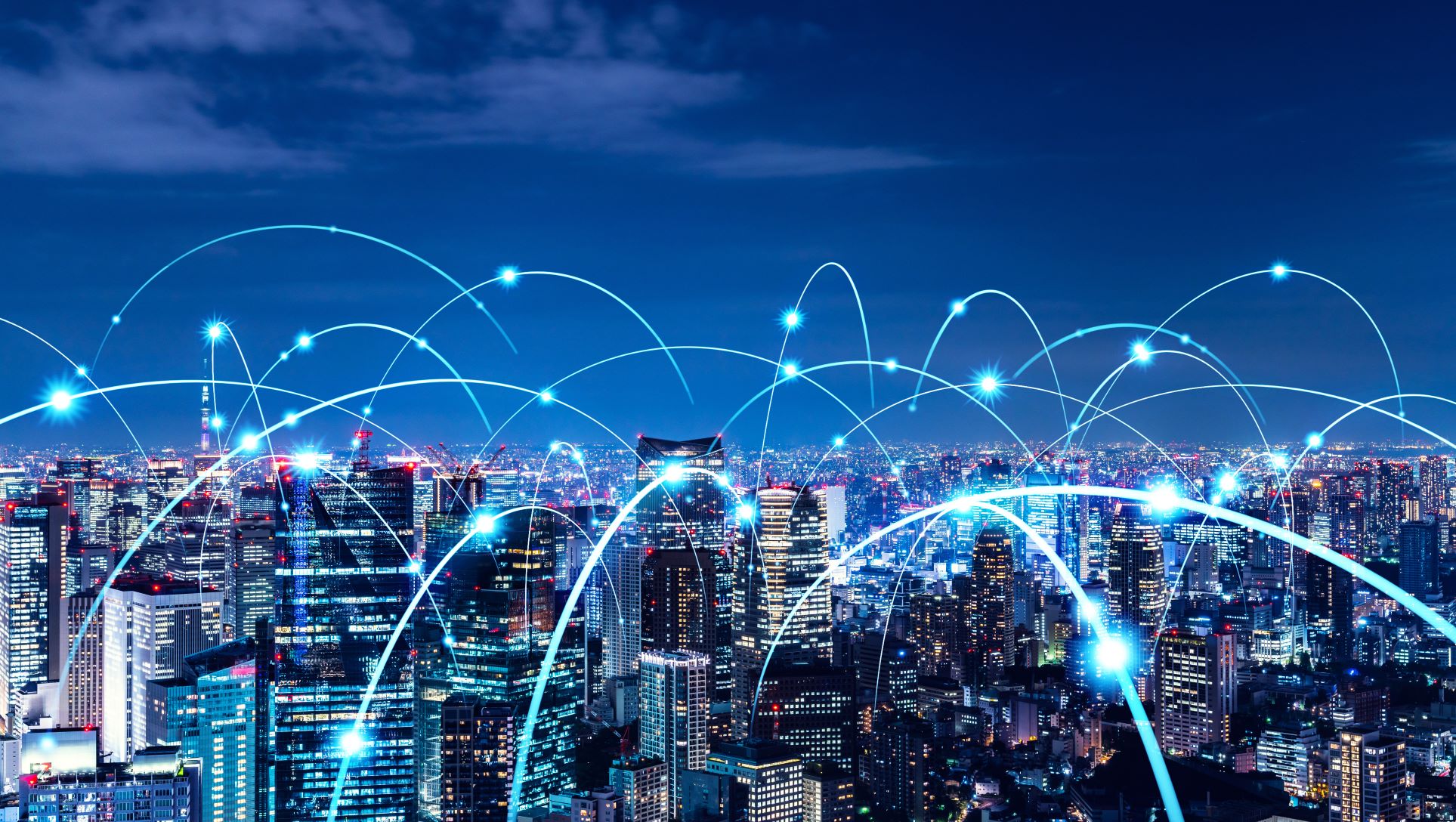 The technology available to support data scientists, engineers, and other technical professionals is continuing to improve year after year. For most HPC, AI, and data analytics professionals, the compute power available in the data center is more than powerful enough to support their workloads. Still, challenges continue to exist when teams extend their workflows beyond the datacenter and towards the edge.
With the shift towards fifth generation (5G) wireless networks, deploying 5G-enabled devices to the edge – and managing the movement of crucial data between locations – is becoming more practical.
Leveraging edge computing is a key opportunity for businesses to gain a competitive advantage and improve operational efficiencies. Examples of use cases for edge computing include: autonomous vehicles; retail inventory optimization; and industrial equipment health monitoring.
By 2023, more than half of new IT infrastructure will be deployed at the edge, according to technology research firm IDC. Similarly, most enterprise data will be generated and processed outside of centralized data centers and the cloud by 2025, according to Gartner.
While 5G is a critical advancement that makes these edge deployments possible, it also means there must be substantial changes to edge devices and data center infrastructure.
Most often, edge applications will need advanced computing power, expanded storage, and improved connectivity equipment to handle demanding workloads, larger amounts of data, and faster transmission of data to and from the data center. Businesses will require localized, low-latency computing resources for a large portion of edge data processing and storage to meet their goals. They need to limit the data that must be transmitted to cloud or on-premises data centers for intensive compute tasks to improve performance and limit operational expenses.
So how can we prepare the data center for these new requirements?
Evolutions in the Data Center
Edge computing can carry some of the burden of data processing, but many workflows will require support from more powerful compute resources for things like remote human oversight, high-performance data analytics, and training of AI algorithms. To support this, the data center will require significant changes.
The biggest change that organizations must take into account is the effect of this shift on the networking capabilities of a data center environment, both from the edge to the data center and between compute and storage within the system. This can have a ripple effect on things like power and cooling, which needs to be accounted for in system design.
Another consideration is the potential need for flexibility in workflows within the data center. With hundreds or thousands of edge devices producing and consuming data, supporting various applications and workloads from a single data center environment is key. Some applications may require new technologies such as composable infrastructure, which abstracts hardware resources from their physical location, and can be managed by software over the network fabric to apply those assets where needed at any given time.
Extending the reach of your data to a multitude of edge devices can also expose your data to security risks. Edge devices will often be less physically secure than a centralized data center and increased transmission of data between devices means sensitive data will be in-flight more often than in a centralized environment.
This means new edge infrastructures will also need advanced security solutions to eliminate redundant copies of data or resource silos; facilitate secure data sharing and efficient collaboration between the edge and data center; and consolidate security auditing for greater accountability.
Extending to the Far Edge with 5G
Many edge devices in use today have some processing capability and some limited storage space. Some are even ruggedized and designed for harsh environments and rough operational conditions. Still, these are not 5G-ready in their current state. True 5G-ready edge devices will need to have improved compute power and storage built into their designs, but also must be a secure, high-speed gateway to the data center.
Supporting 5G connectivity in these new industrial mobile computing devices means rethinking many of the core pieces of their design, including RF antennas; power requirements; new hardware and firmware; new safety and regulatory testing; and cybersecurity tools.
"In order to incorporate 5G into edge devices, you have to strive for low power usage, integrity of the radio frequency signal, and safety concerns," says Parag Shah, chief technology officer of Comark, which has been designing, manufacturing, and deploying custom edge computing solutions for 40 years and with whom Silicon Mechanics is working on 5G edge issues.
"5G has massive systems capacity to connect many sensors and other equipment," Shah adds, "but these devices have to meet not only the requirements for remote and often harsh environmental conditions, but also safety and regulatory requirements."
Much will depend on carrier requirements that edge device providers like Comark may have to meet when designing and manufacturing client solutions, so it is essential they are prepared to address the needs of the network carrier. For some use cases, end user organizations may choose to bypass carriers, specifically when deploying their own wide-area and local-area networks.
Making Edge Computing a Reality
Regardless of how we each approach adopting 5G, it will inevitably become a central technology in the enterprise businesses of tomorrow. What matters today is finding an approach to 5G that positions your business to be on the forefront of these advancements and starting to reap the benefits before your competitors.
It is critical for organizations considering 5G and edge computing find technology partners that know how to work with 5G. On the edge devices side, finding a partner that has already navigated similar advancements (like the migration to 4G, which required similar thought processes, though the technology itself was less revolutionary compared to 5G) may be better positioned to achieve your goals.
On the data center side, a company that has experience deploying cutting-edge AI, HPC, and data analytics workloads is ideal for their understanding of emerging technologies, high-speed networking, and complex data management systems.
To learn more about how to prepare your data center for 5G, speak with an expert at siliconmechanics.com/contact. If you're interested in developing a custom, 5G-ready edge device to support your needs, contact the Comark team at comarkcorp.com/contact.
---
About Silicon Mechanics
Silicon Mechanics, Inc. is one of the world's largest private providers of high-performance computing (HPC), artificial intelligence (AI), and enterprise storage solutions. Since 2001, Silicon Mechanics' clients have relied on its custom-tailored open-source systems and professional services expertise to overcome the world's most complex computing challenges. With thousands of clients across the aerospace and defense, education/research, financial services, government, life sciences/healthcare, and oil and gas sectors, Silicon Mechanics solutions always come with "Expert Included" SM.