4th Gen Intel Xeon Scalable Processors Are Here
January 10, 2023

The latest generation of Intel® Xeon® Scalable processors has arrived, accelerating performance across the fastest-growing workloads that businesses depend on today. At Silicon Mechanics, we're excited about the potential to redefine performance – 4th Gen Intel Xeon Scalable processors feature built-in accelerators to improve performance for workloads in AI, data analytics, networking, storage, HPC, and more.
By making optimal use of CPU core resources, these built-in accelerators can result in more efficient utilization and power efficiency advantages, helping businesses achieve their sustainability goals.
The 4th Gen Intel Xeon Scalable processors also have advanced, hardware-enabled security technologies to help protect data while unlocking new opportunities for business collaboration and insights. They enable solutions that help businesses scale infrastructure and achieve value, quickly and efficiently.
Silicon Mechanics 4th Gen Intel Xeon Series Systems
Silicon Mechanics offers a wide variety of systems designed to maximize the value of 4th Gen Intel Xeon processors. Our solutions are customizable and available in various form factors, CPU counts, and storage densities. Our team of experts are available to assist in system selection, or you can leverage our industry-leading configurator to build your perfect Intel Xeon-based solution.
Reference Architectures
Getting the most benefit from a cutting-edge technology like 4th Gen Intel Xeon processors requires the right overall solution. For HPC, AI, and big data workflows, each Silicon Mechanics data center reference architecture provides a unique, customizable cluster-level solution to the biggest challenges in enterprise and research computing.

View our data center reference architectures here.
Rackmount Servers
Silicon Mechanics Rackform rackmount servers provide industry-leading performance, energy efficiency, scalability, value, and support. These servers are designed to perform well for a variety of workloads and workflows. Rackform servers are available in many form factors. With the performance benefits of 4th Gen Intel Xeon series processors, Rackform servers are the ideal solution for the most demanding professional computing, data center, and engineering workloads.

View our all-new 4th Gen Intel Xeon Rackform servers.
GPU-Accelerated Servers
Silicon Mechanics GPU-accelerated servers add massively parallel processing power to the already high-performing CPU platforms they are built on. With these servers, users can expect great performance for AI and big data analytics, media rendering, HPC, and more. These servers support up to 10 GPUs from leading GPU providers like NVIDIA. 4th Gen Intel Xeon-based GPU-accelerated servers leverage DDR5 memory and PCIe Gen5 to reach a new level of performance.

View our all-new 4th Gen Intel Xeon GPU-accelerated servers.
Storage Servers
Silicon Mechanics storage servers ranging from high-performance and high-density focused storage. These servers are built for enterprise level workloads and provide great IOPS/TB along with the reliability and availability to ensure your data is safe. 4th Gen Intel Xeon-based storage servers improve data accessibility and performance.

4th Gen Intel Xeon storage servers coming soon.
Key Advantages of 4th Gen Intel Xeon Processors
Let's take a closer look at some key features of the new 4th Gen Intel Xeon processors and the advantages they offer.
Leading AI Performance
Unleash the full potential of the data center to support your increasing AI workloads. 4th Gen Intel Xeon Scalable processors feature built-in Intel® Advanced Matrix Extensions (Intel AMX) to accelerate inference and training. You get up to 10x higher PyTorch real-time inference and training performance with built-in Intel AMX (BF16) vs. the prior generation (FP32).
Speed Data Flow
With Intel QuickAssist Technology (Intel® QAT), 4th Gen Xeon processors are the highest-performance CPU that can compress and encrypt in a single data flow.
Up to 47% fewer cores to achieve the same connections/second using integrated Intel QAT vs. the prior generation on NGINX key handshake.
Up to 95% fewer cores and 2x higher level 1 compression throughput using integrated Intel QAT vs. the prior generation.
Help Protect Data
Intel Software Guard Extensions (Intel® SGX) is the most researched, updated, and deployed confidential computing technology in data centers on the market today, with the smallest trust boundary.
Get Better Performance from Software
Many of the software applications that the business world cares most about are optimized to take advantage of the performance features available with 4th Gen Intel Xeon Scalable processors. Intel's software engineers work with developers at leading software vendors and cloud service providers to optimize popular applications, like SAP HANA, Microsoft SQL Server, Oracle, VMware Cloud Foundation, and Red Hat OpenShift. Plus, Intel is a top contributor to the open-source community, especially when it comes to AI.
DDR5
Improve compute performance by overcoming data bottlenecks with higher memory bandwidth. DDR5 offers up to 1.5x bandwidth improvement over DDR4, enabling opportunities to improve performance, capacity, power efficiency, and cost. 4th Gen Intel Xeon Scalable processors offer up to 4800 MT/s (1 DPC) or 4400 MT/s (2 DPC) with new DDR5.
PCI Express Gen 5 (PCIe 5.0)
Unlock new I/O speeds with opportunities to enable the highest possible throughput between the CPU and devices. 4th Gen Intel Xeon Scalable processors have up to 80 lanes of PCIe 5.0 – ideal for fast networking, high-bandwidth accelerators, and high-performance storage devices. PCIe 5.0 doubles the I/O bandwidth from PCIe 4.0, maintains backward compatibility, and provides foundational slots for Compute Express Link (CXL).
Sustainability
4th Gen Intel Xeon Scalable processors are Intel's most sustainable data center processors ever and have a range of features for managing power and performance.
---
About Silicon Mechanics
Silicon Mechanics, Inc. is one of the world's largest private providers of high-performance computing (HPC), artificial intelligence (AI), and enterprise storage solutions. Since 2001, Silicon Mechanics' clients have relied on its custom-tailored open-source systems and professional services expertise to overcome the world's most complex computing challenges. With thousands of clients across the aerospace and defense, education/research, financial services, government, life sciences/healthcare, and oil and gas sectors, Silicon Mechanics solutions always come with "Expert Included" SM.
Latest News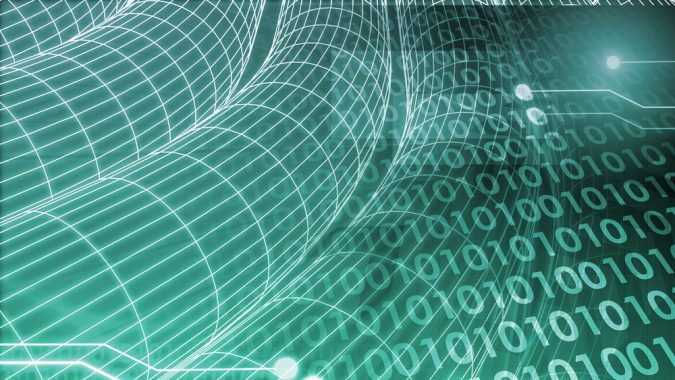 Revolutionizing Content Delivery/Streaming w/ Networking & AI
July 10, 2023
Building an infrastructure to deliver high-performance networking and AI is critical to taking content delivery and streaming services to the next level.
READ MORE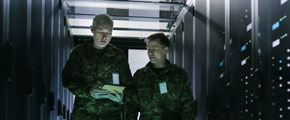 Maximize Performance with GPU Accelerated Computing in Aerospace/Defense
June 21, 2023
With the ability to perform complex computations in real-time, GPUs have found widespread application in aerospace and defense, enabling maximum performance.
READ MORE
Latest in Social