Our Intel® Xeon® GPU servers feature the Intel® Xeon® processor series of your choice and are specifically designed for you. We help you generate massively parallel processing power and unrivaled flexibility, offering performance and quality optimized for the most computationally intensive applications.
The latest generation of Intel® Xeon® Scalable processors have arrived, with built-in accelerators to improve performance for workloads in AI, data analytics, networking, storage, HPC, and more. Solutions built on Intel® Xeon® Scalable processors offer the most choice and flexibility, no matter the deployment path – on-prem, hybrid cloud, network, or edge.
Each Intel® Xeon® server can be paired with a minimum 3-year warranty with advanced parts replacement.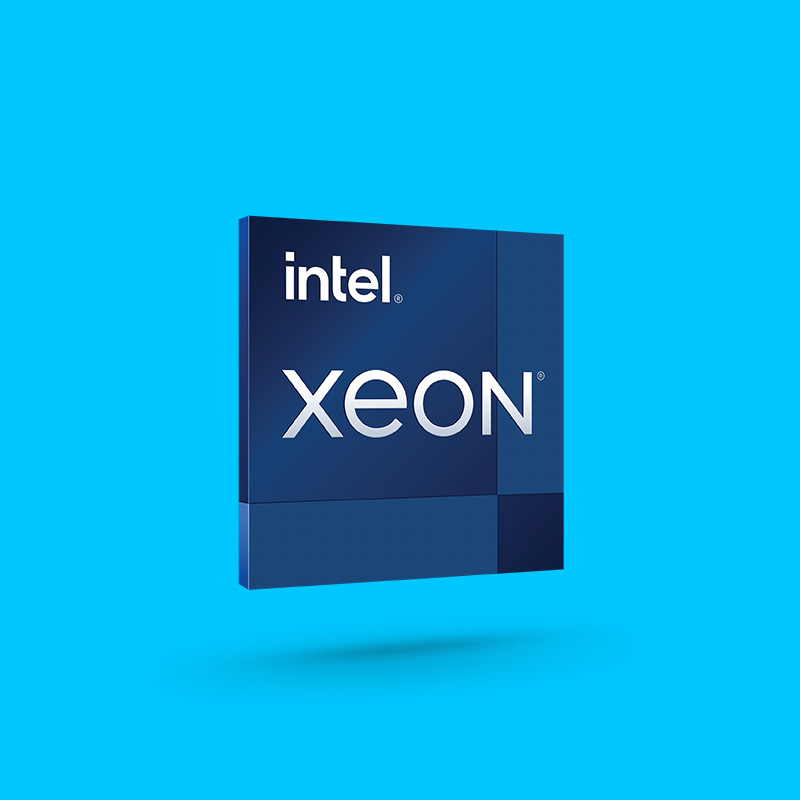 Key Advantages of 4th Gen Intel® Xeon® Servers
AI gets even better with all-new Intel® Advanced Matrix Extensions (Intel® AMX), delivering exceptional AI training and inference performance through accelerated matrix multiply operations.
Speed up data movement, encryption, and compression for faster networking and storage, boost query throughput for more responsive analytics, and offload scheduling and queue management to dynamically balance loads across multiple cores.
Make the best use of CPU core resources, resulting in more efficient utilization and power efficiency advantages, and helping you achieve your sustainability goals.
DDR5 offers up to 1.5x bandwidth improvement over DDR4, enabling opportunities to improve performance, capacity, power efficiency, and cost.
PCIe 5.0 doubles the I/O bandwidth from PCIe 4.0, featuring up to 80 lanes – ideal for fast networking, high-bandwidth accelerators, and high-performance storage devices.
Intel® Software Guard Extensions (Intel® SGX) and other hardware-enabled security features help bring a zero-trust security strategy to life while unlocking new opportunities for business collaboration and insights – even with sensitive or regulated data.
Expert Included
Our engineers are not only experts in traditional HPC and AI technologies, we also routinely build complex rack-scale solutions with today's newest innovations so that we can design and build the best solution for your unique needs.
Talk to an engineer and see how we can help solve your computing challenges today.