New Silicon Mechanics Atlas AI Cluster, Designed for Maximum ROI, Provides Powerful, Modular Alternative to the NVIDIA DGX
April 13, 2021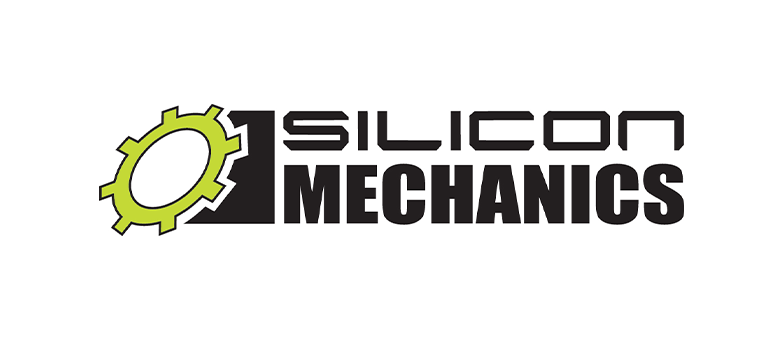 BOTHELL, WA — April 13, 2021 — Silicon Mechanics, one of the world's largest private providers of HPC, AI, and enterprise storage solutions, today announced availability of the Silicon Mechanics Atlas AI Cluster™.
The Atlas AI Cluster is optimized for users seeking the speed and performance of the world's fastest AI supercomputers without the high total cost of ownership (TCO) of thousands of servers or the locked-in design or vendor commitment of the NVIDIA® DGX POD.
This Linux-based cluster delivers five petaflops of AI performance, consolidating the power and capabilities of an entire data center into a single, flexible platform to stay ahead of the exponentially growing size of AI models and data.
Designed with a modular, building block mindset, the Atlas AI Cluster is pre-configured to reduce time-to-result even on the largest AI workloads. At the same time, the modular approach ensures seamless, linear scaling, and easier upgrades.
This complete, balanced system includes 3rd Gen AMD EPYC™, the world's highest-performing x86 server CPUi, NVIDIA A100 GPUs, providing world's fastest memory bandwidth (over 2 TB/s) to run the largest models and datasetsii, and GPU partitioning.
Use Cases
Natural Language Processing
Machine Learning
Deep Learning
Predictive Analytics
Cybersecurity
Business Intelligence
Virtual Assistants
Robotics
Relevant Industries
Aerospace/Defense
Healthcare/Life Sciences
Design & Manufacturing (inc. Automotive)
Financial Services
Retail
Supply Chain
Government
Base Components
2x AMD EPYC 7742 64-core 2.25GHz CPUs (128 cores total), with support for PCIe 4.0
9x NVIDIA Mellanox® ConnectX-6 VPI HDR IB 200Gb/s, supports optional GPU Direct RDMA
NVIDIA Mellanox® Spectrum® 2000 Gigabit Ethernet HDR switches
2x 1.92TB M.2 NVMe Storage (OS) (RAID-1) 4x 2200W Power Supplies (3+1), supports optional storage nodes
Option A

Silicon Mechanics Rackform™ A354NV (320GB System 4U Form Factor 8x NVIDIA HGX™ A100 GPUs with 320GB GPU Memory)
1TB DDR4 System Memory 15TB NVMe Storage (3.84TB U.2 SSD in RAID-0)

Option B

Silicon Mechanics Rackform™ A380A (640GB System 4U Form Factor 8x NVIDIA HGX A100 GPUs with 640GB GPU Memory)
2TB DDR4 System Memory 30TB NVMe Storage (7.68TB U.2 SSD in RAID-0)

Includes Silicon Mechanics' AI Stack, Silicon Mechanics' Scientific Computing Stack, and support for popular frameworks
Learn more at https://www.siliconmechanics.com/clusters/atlas-ai-cluster
---
About Silicon Mechanics
Silicon Mechanics, Inc. is one of the world's largest private providers of high-performance computing (HPC), artificial intelligence (AI), and enterprise storage solutions. Since 2001, Silicon Mechanics' clients have relied on its custom-tailored open-source systems and professional services expertise to overcome the world's most complex computing challenges. With thousands of clients across the aerospace and defense, education/research, financial services, government, life sciences/healthcare, and oil and gas sectors, Silicon Mechanics solutions always come with "Expert Included" SM.
i
MLN-016: Results as of 01/28/2021 using SPECrate®2017_int_base. The AMD EPYC 7763 measured estimated score of 798 is higher than the current highest 2P server with an AMD EPYC 7H12 and a score of 717,
https://spec.org/cpu2017/results/res2020q2/cpu2017-20200525-22554.pdf
. OEM published score(s) for EPYC may vary. SPEC®, SPECrate® and SPEC CPU® are registered trademarks of the Standard Performance Evaluation Corporation. See
www.spec.org
for more information.
ii
https://www.nvidia.com/en-us/data-center/a100/