A100 Test Drive
Try the new NVIDIA A100 HGX with AMD and boost your workload
You have probably heard that the new NVIDIA® GPU – the NVIDIA A100 HGX –accelerates workloads better than ever before, especially AI and ML workloads, at any scale. But it works even better with certain CPUs. By leveraging AMD's EPYC processors, with their support for PCIe Gen4, we can build some of the fastest GPU-accelerated computing solutions ever. And now you can remote test NVIDIA A100 HGX systems with AMD EPYC processors for yourself. Each test system comes with the software you need pre-installed to make it easier to get up and running:
OS: Ubuntu 20.04
Tools: CUDA, cuDDN, NVIDIA Containers, TensorFlow, Pytorch, Keras, R
Our engineers will work with you to schedule a 48-hour testing period and fast-track the onboarding process. Just choose which configuration you want, test drive, then preorder before these powerful servers are generally available.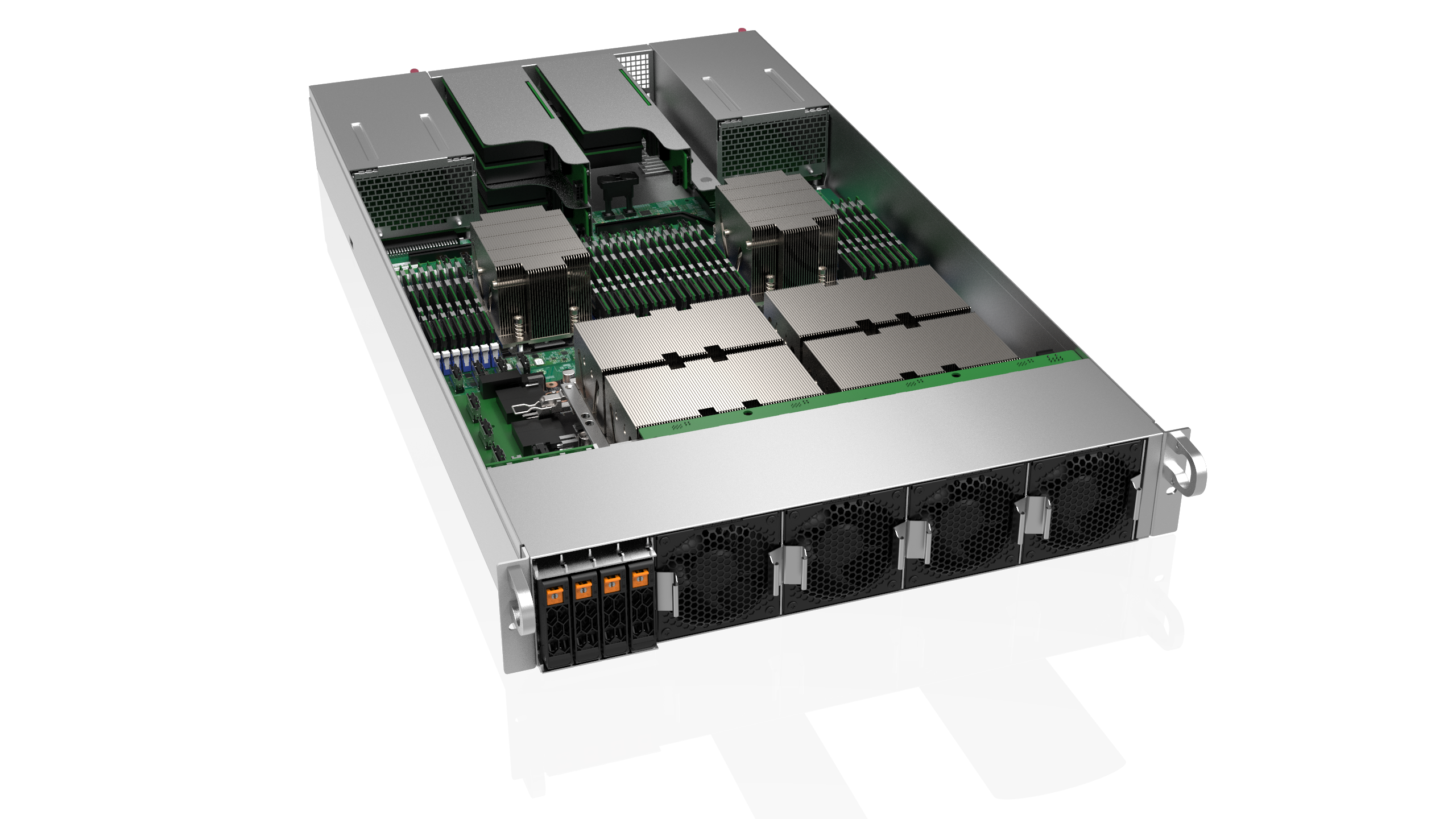 Option 1
Rackform A354NV
Dual AMD EPYC 7532 32-Core 2.4GHz CPUs
NVIDIA® HGX™ A100 - 4x A100 GPUs - 160GB Memory
2TB 3200MHz ECC Memory
2x 3.84TB U.2 NVMe PCIe 4.0 SSDs
4x Mellanox ConnectX-6 VPI 200GB InfiniBand
---
Register for a Test Drive Today!
Expert Included
Our experts can survey the complex technology landscape and develop a solution that fits your unique needs. Read more about our Expert Included approach, or contact us now to get started.